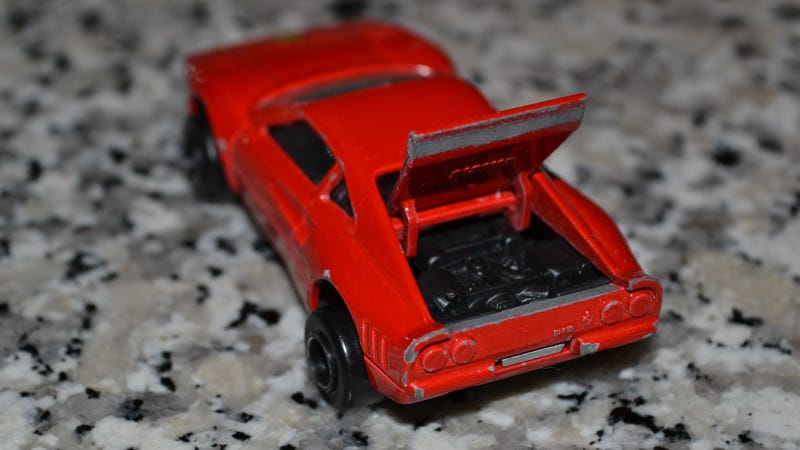 This well-loved red Ferrari GTO was one of my first die-cast cars; received before my first birthday. Some say it's the reason one of my first words, validated by mother dearest, was "Ferrari."
It's a French-made Majorette in 1/56 scale, which I know because I turned it over. It's about the same size as normal Hot Wheels/Matchbox cars. I sure did have some good times parking this on my window sill, parking it with its stablemates, and trying to eat it.
I'm sure glad I didn't... this will be part of my collection forever.
Capturing the inside was beyond the capabilities of my camera, and I'm not sure how accurate the proportions are but I promise the cockpit and engine bay details are nothing short of stunning for a model this size.
Exterior construction feels tough— and its relatively clean shape today is a testament to that. I would have rammed this into all kinds of cabinets as a rugrat.