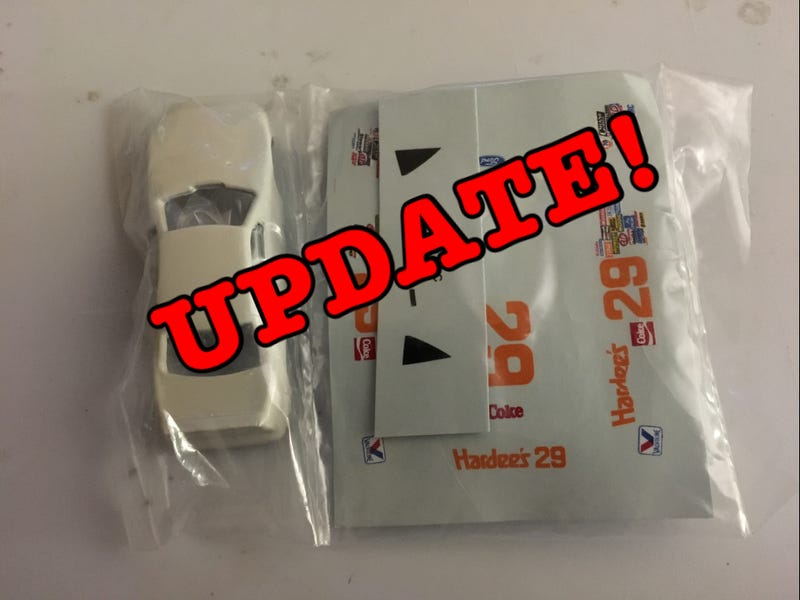 After shifting the Decal sheet to get some light on the base I was able to see an Address on the base with the letters S.M.C. and after some looking it turns out it stood for Stock Car Miniatures which according to HobbyDB they are a somewhat rare brand that predates Ertl and Racing Champions to the nascar die cast cars.
Looking at examples on eBay (surprisingly a few are listed) mine is a bit of an odd ball with two decal sheets and nothing printed on the back of the main sheet.
From eBay
And mine
So not sure why mine is different than the others may have been a special promo for the restaurant or was offered as a replacement to another kit that had a missing Pontiac details. Definitely one staying in my collection for sure.