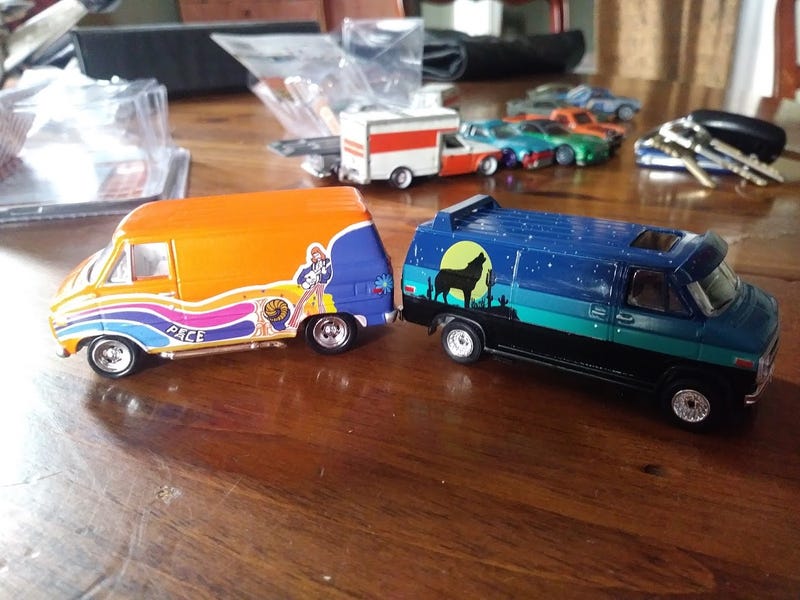 I did a trade with Camshaft Chris, and I knew he was sending the orange JL van, but the GL Wolf Van was a complete surprise. And what an awesome surprise it is! I've been trying to find one locally with no luck.
Here is the rest of the trade, in all its glory.
I received a couple other great trades recently. However sadly I don't have pics as I immediately tore into them for customs, etc.