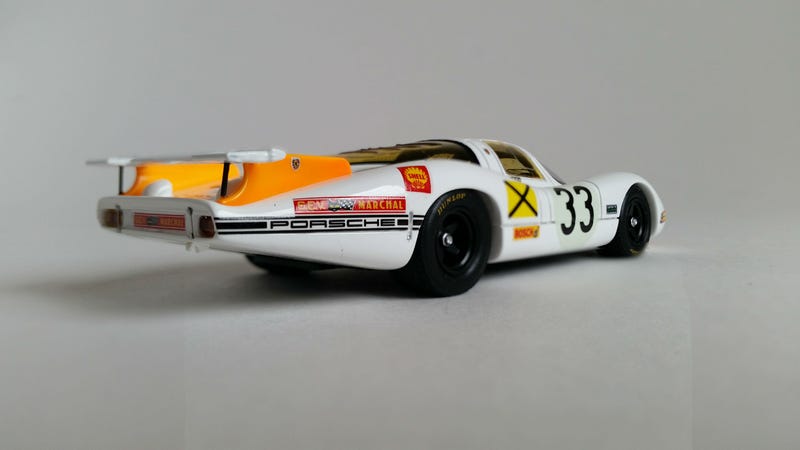 Howdy, LaLDers! It's been a busy winter here in Citizenland, with our So Cal show schedule already in full swing and a slate of special-orders to fill. I haven't had time to post much here lately, so I thought we might catch up a bit on a few items:
1. L.A.-area model collectors and Porsche fans, hide your wallets. The 33rd-Annual Porsche Lit and Toy Show is coming up on Saturday, March 5th at the LAX Hilton. Model Citizen will be among 300 vendors of Porsche and vintage VW paraphernalia, including books, magazines, posters and other artwork, small trim pieces, and of course, thousands and thousands of scale model cars. Enthusiasts from around the world fly in to attend this unique event, so if you're in the area you owe it to yourself to check it out. Who knows, you might meet Jerry Seinfeld, or (more likely) Magnus Walker. Show info can be found here: http://www.lalitandtoyshow.com/
2. We just received info on new releases from TSM due this May, including the 1:18-scale McLaren P1 GTR test car in matte black and the 1:43-scale Ford GT Chicago Auto Show version (sorry die-cast diehards, they're both resin.) We anticipate hot demand for the Ford, but as for the McLaren I'm wondering what the general consensus is around here on that one. Any feedback?
3. A rant: Target's $0.84 sale on Hot Wheels is chapping my posterior. As I've mentioned here before, I'm a habitual 1:64 hunter, but this sale has caused all inventory to evaporate. My local Target went an entire week without ONE HW to be found on the pegs. Literally zero. Jeez, it's like they think kids play with these things or something. (And don't get me started on the Matchbox embargo.)
4. We're running a Leap Day sale on Monday, February 29th. This one is for the entire Model Citizen community (e-mail subscribers, FB/IG followers, and of course, the good people of LaLD!) All day on Monday, you can save 10% on any in-stock merchandise at modelcitizendiecast.com. Just enter "LEAP10" at checkout. We'll be adding a few new items over the weekend, so check back on Sunday to see if anything tickles your fancy!
And that's the news. Have a great weekend, LaLDers!