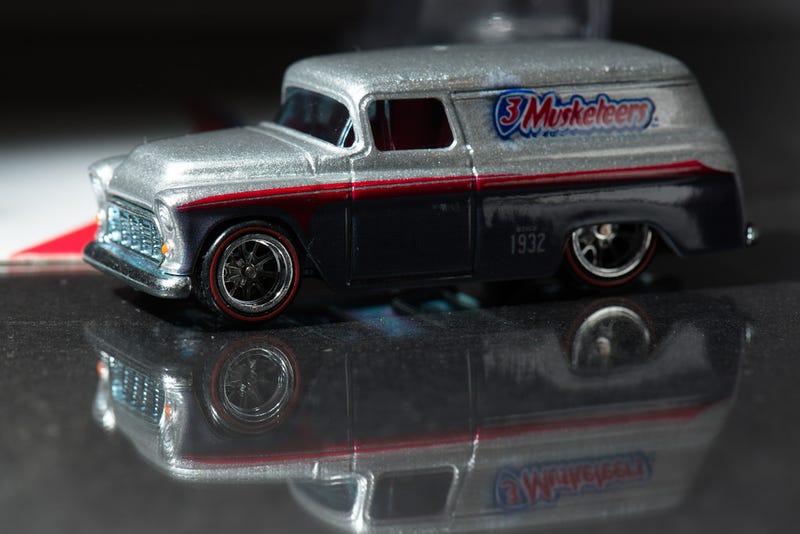 It should be known that I like wagons. And panel trucks. And sedan delivery cars. And...
I stopped by Wal-Mart on my way home from work this morning and found an Auto-World Muscle wagon!
I actually haven't opened any of my Auto World cars before, so I was pleasantly surprised when I pulled this one out. The detail is even better than I thought with a nicely done engine under the opening hood.