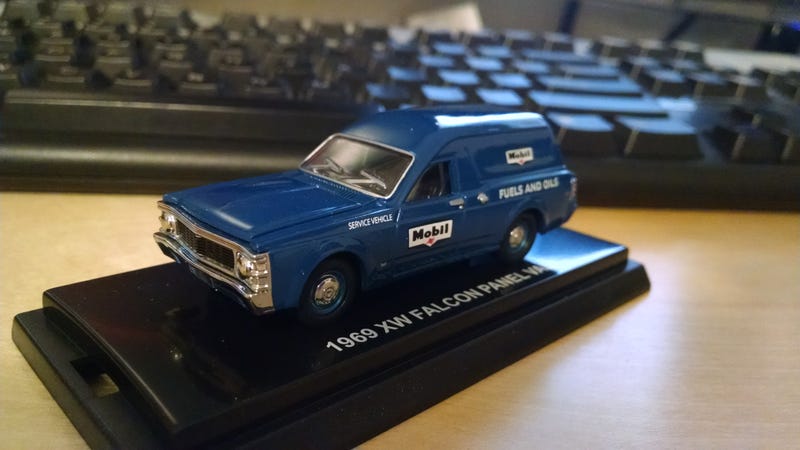 Small Scale Sydney blew my mind a bit when he posted another of these Falcon panel vans sporting a jaunty Mobil livery. This thing checks a LOT of boxes for me. It's a wagon, a paneled version to boot (or sedan delivery in American parlance), it's blue, and it has dog dish hubcaps. Winner winner, chicken dinner! The clincher was the Mobil livery. I love a good Mobil truck, because my grandfather worked in the oil industry for 70 years (yes, 70!), and a few decades of that was with Mobil.
So, I had to have it. I asked SSS if he'd like to trade it. He declined (smart man), but offered to obtain another, and trade it to me. I understand that proved to be a bit more difficult than he bargained for, but here it is nonetheless.
I promise I'll get it off the stand, and take some better pictures of it soon :)
The good sir even threw in a a sweet T-hunt '59 Chevy sedan delivery! I love this casting, and I don't have many Treasure Hunts, so I was thrilled to get it as well. DLM coming soon!