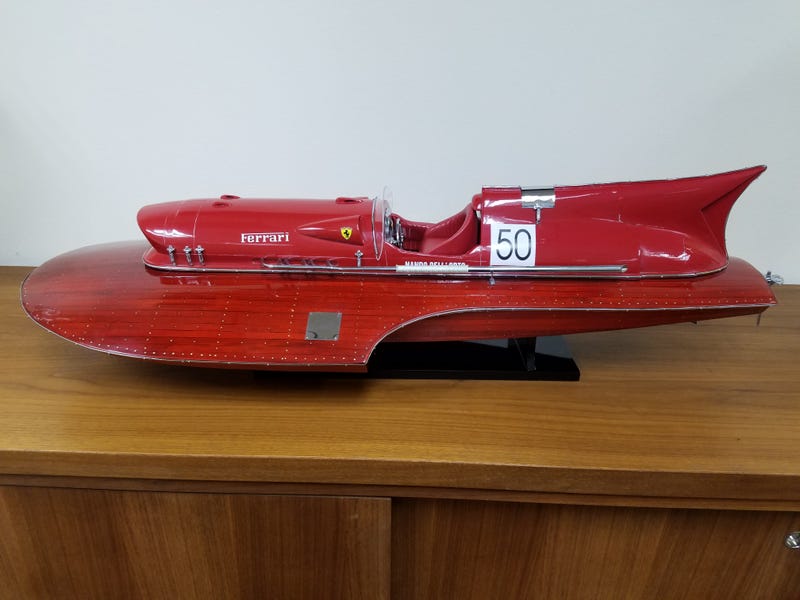 It's a boat. That is as much as I know so far. I'm sure it has a history but it didn't come with a booklet. The scale is.... 1 to something lol
(Updated) It rocked a Ferrari V12 and is from the early 1950's.
1:8 scale. LaLD first? Not sure.