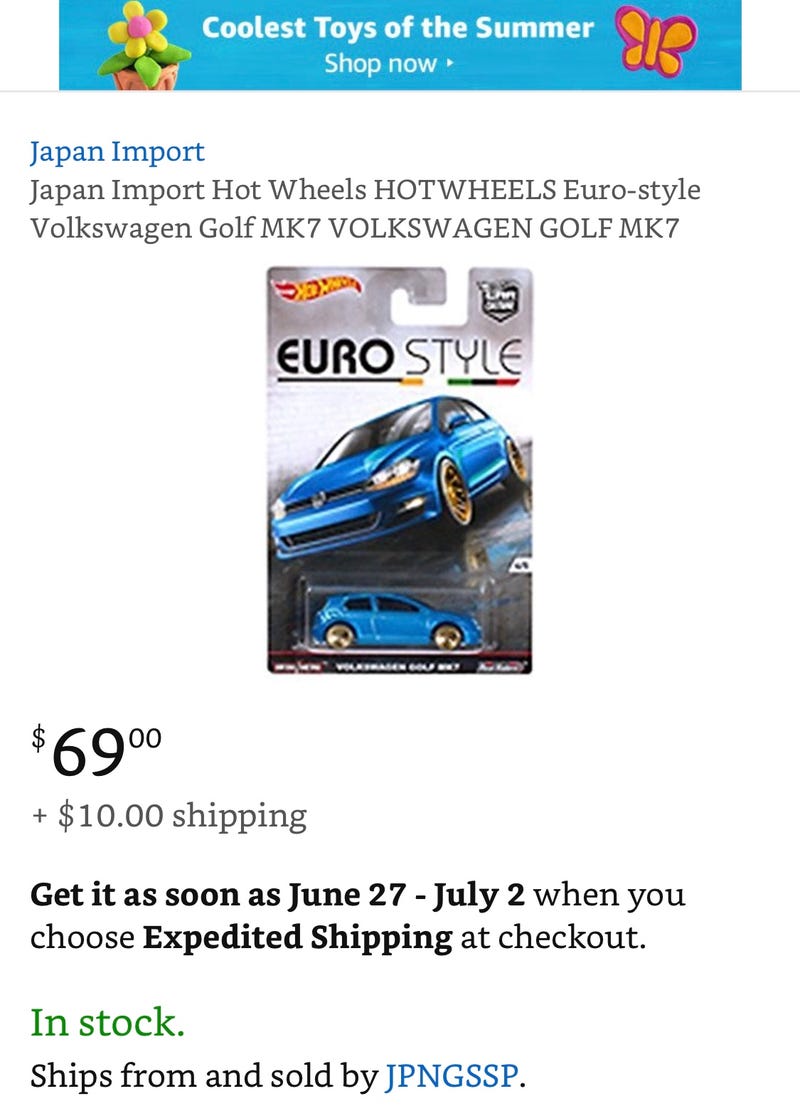 How? Why? $69, AND $10 shipping?
HOW.
Also does anyone have two of these up for trade or willing to part ways with. I need the wheels for a special project. (I know the Eurospeed BMW M1 Procar has them- but the axles are longer, and the axles would need to be trimmed, which would mess with my "OEM+" look. (AKA the wheels the car should've come with).
I need the other one for collection purposes, because I have (an ungodly amount) of every version... except this ONE cast.
(Seriously- at last count, I have 30 GTIs. I have a problem)