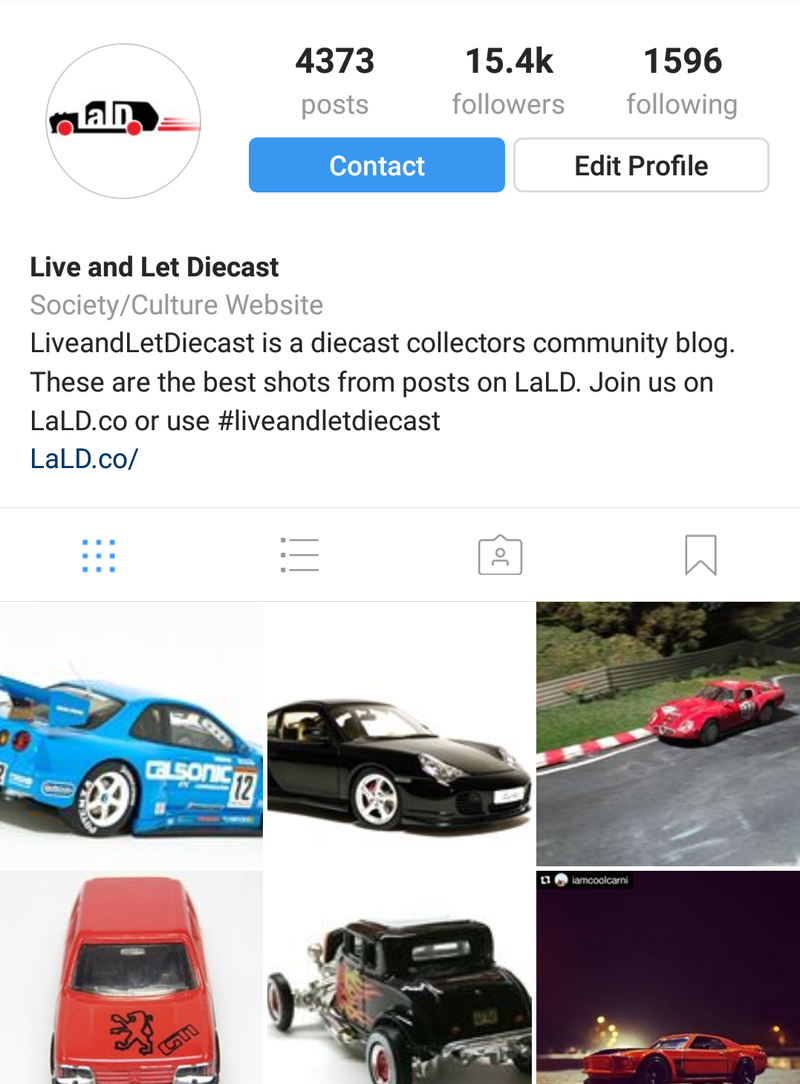 Here are the top ten posts by LaLDers this week
10. Jobjoris's Porsche in a dark garage when you first turn the lights on and they have to warm up.
9. TFritch's Porsche from Spark
8. Jobjoris repeats with the lovely Citroën SM
7. Another French Friday feature fresh from Craig Oesterling
6. PlasticPrints' lime green Porsche GT3
5. Howard's beautiful 911 Turbo
4. Wanclick's Camero (welcome to IG Wancleek)!
3. MatchtheBox's awesome D100 Dodge
2. A collage of Androoo's Bayside Blue R34
1. And at number one this week...
Superstarksa's Kinsmart Mustang!