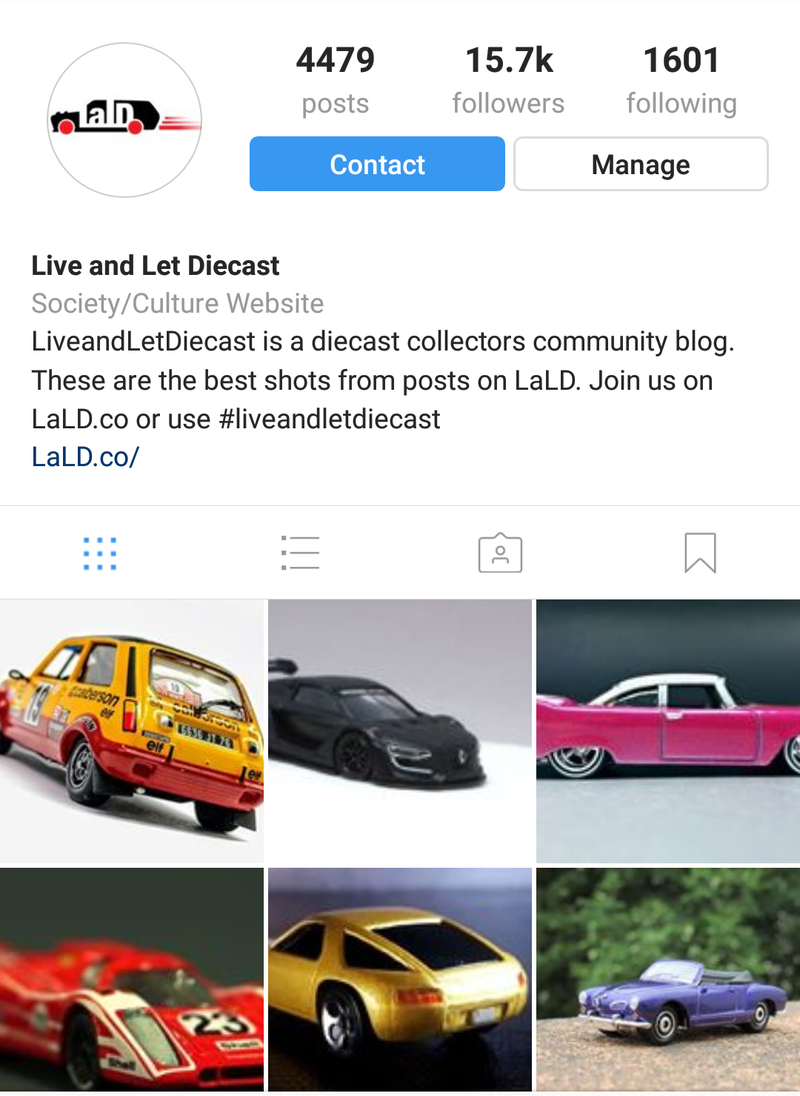 Here's this week's top ten:
10. Pillarless Coupe's yellow Cayman GT4
9. Eddie breaks out the fancy lenses.
8. VdubyaJohn's big ol' Matchbox Porsche

7. Jobjoris's Renault is this week's wildcard. 282 likes but it's only been up for a day!

6. Double dose of Pillarless Coupe's gorgeous Targa! I'm counting them both because I can, I make up the rules.
5. SaabWagon's Karmman Ghia was posted for philipilihp's birthday, but it was too good not to steal for IG
4. TFritch's awesome shot of a couple Lambo's, dude.
3. The brilliance of dadurling captures the #3 spot
2. Nick's pair of Gas Monkey garage C3 Vetted gets the second spot.
1. Aaaaaaaand Zigguratstardust's AutoArt F1 LM gets the number one spot on our Instagram and in our hearts. Honestly, how could it not?