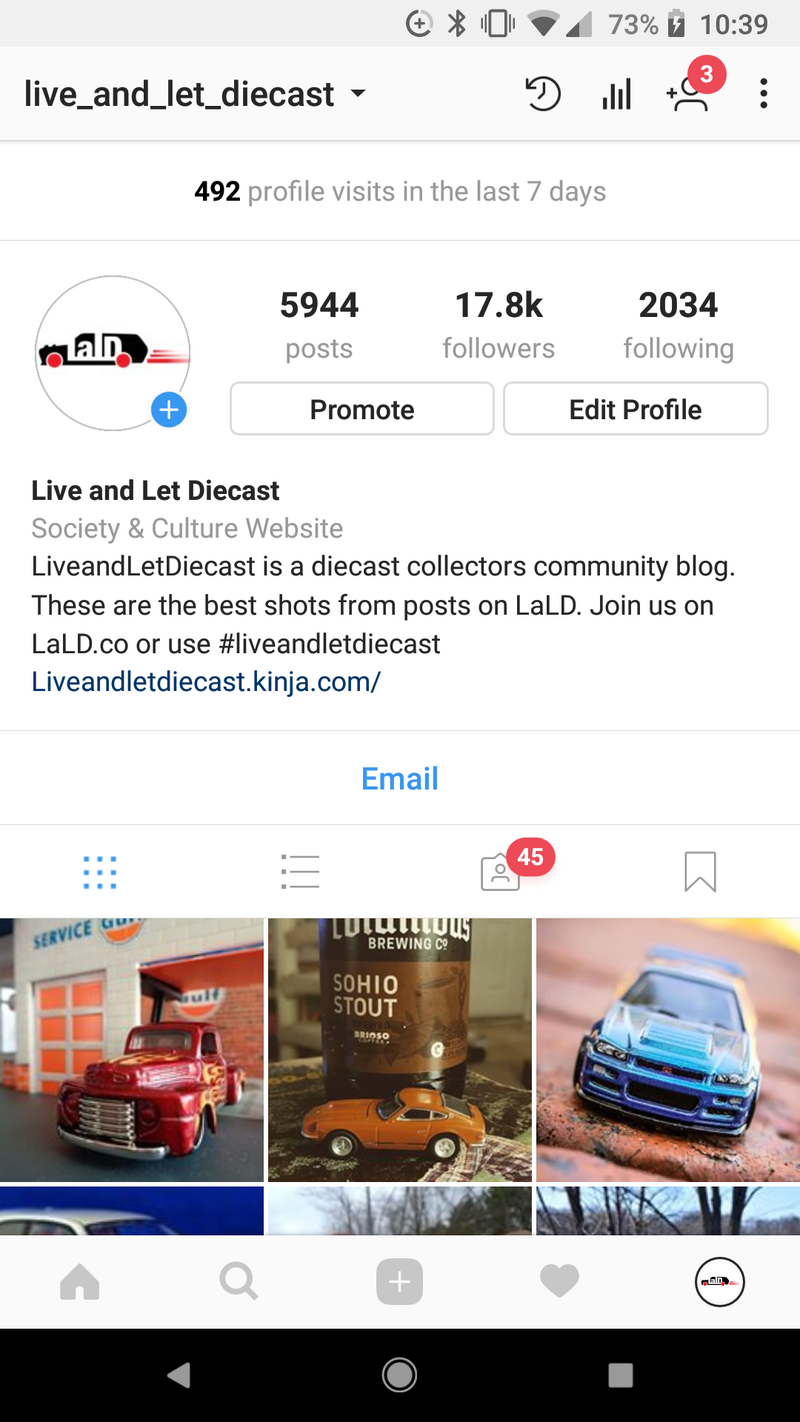 Not as many photos posted this week. I think a lot of people are holding out until Car Week!
10. VW Squareback Gasser custom by group44fan
9. Off brand VW Golf custom by bttfdmc
8. AlienProbe's rare Tomica Factory Stagea
7. Pillarless Coupe's rare Ottomobile e34 M5 Touring
6. The comment on Jobjoris's Merc says it all
5. It was Nate's turn for a shout-out so I stole this from his page :)
4. Ktech's upgraded Hellcat Charger
3. My Porsche 993 GT2. Haven't posted it on LaLD yet but it's from when I was goofing off last week
2. Pixel's Low Moving Vehicle, of course
1. Aaaaaaand this week's top spot goes to Marc AGAIN! The first LaLDer to find the new HW McLaren720 in the wild.
That'sit for this week, keep posting awesome content on LaLD and I'll share it on our Instagram. You don't have to wait until Car Week!