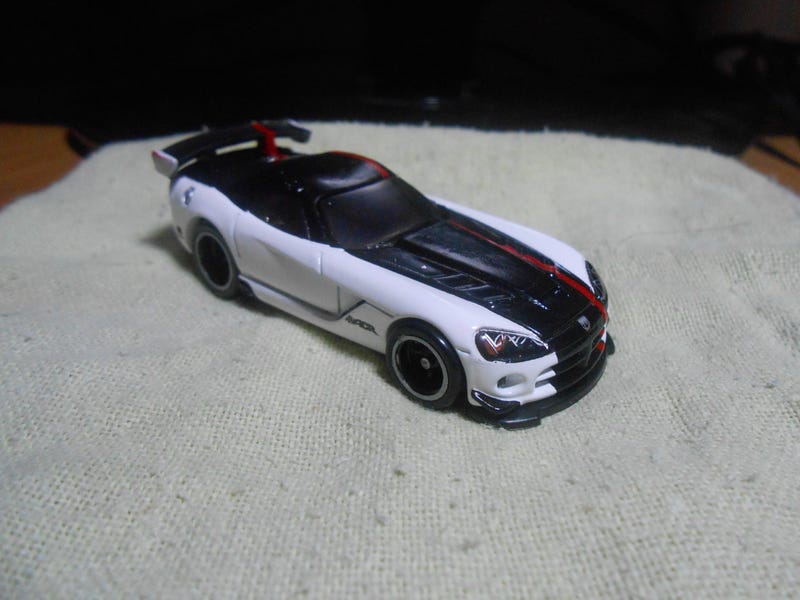 Changes made so far:
1. Added details, such as extending the black paint up to the bottom of the front bumper and down to the rear fascia (originally, the black began from the hood and ended on the roof);
2. Swapping-in 5-spoke real riders wheels;
3. Added taillights;
4. Colored the seats red.

A little more of finishing touches and clearcoat will have to be made.

TIP: I used white nail polish on the sides of the spoiler. Let it dry for a few days and it will stick to the plastic.