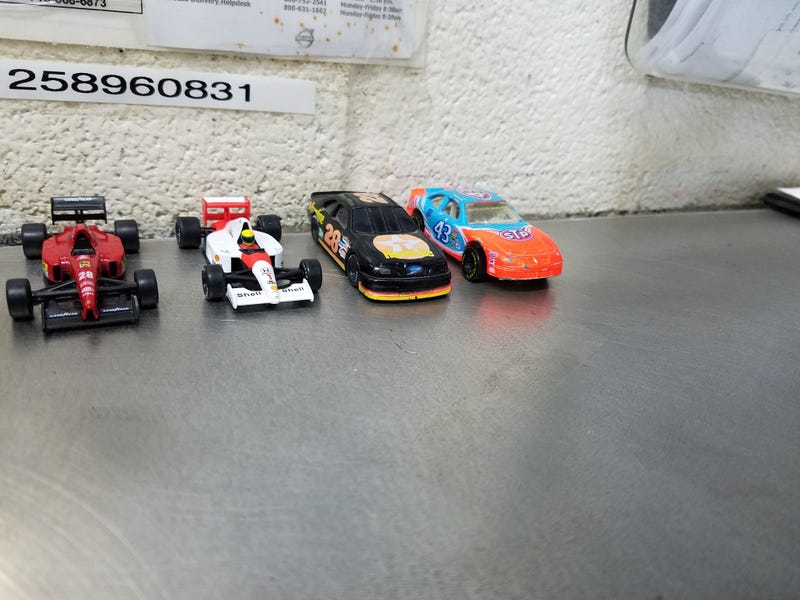 I used to have my row of GTE-Pro (LMGT) and GTE-Am cars but I've taken those home to start a motor sports row to take my mind off work with a simple gaze at rad race car diecasts.
As you can see, there are some spaces missing.
My plan is to assemble the legends of my time from throughout motor sport. I only have room for 8 cars. I have the 2 Kyosho F1 cars and 2 Hot Wheels NASCARs.
I ordered these 2 last week, both for $5 free shipping.
These should fill up the Endurance Racing pair. The legend that is the 911 GT1 and the legend that is the rad but odd Panoz GTR-1
Next thing I'm trying to find is a pair 1990's- early 2000's CART/Indycar.
If you rad peeps know of a place that has 2 for a good price (under $10 for both or each), that would be a good help :]
Have a good weekend LaLD!!!! :]