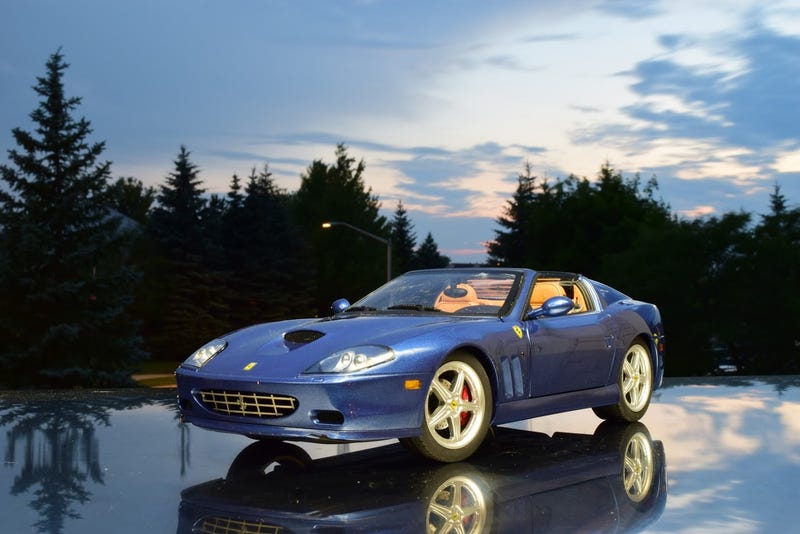 Welcome to Working Top Wednesday, the series where I feature model cars with working convertible tops. Up this week is the 2005 Ferrari 575M Superamerica by Hot Wheels Elite.
I debated for a while whether or not to include this car. My original thought for WTW was to feature cars with working convertible tops. And while Wikipedia calls this a convertible, I certainly don't consider it to be one. But it does have a working top. And its operation makes it unique among production cars. Named Revocromico, the roof design was originally shown on the 2001 Alfa Romeo Vola concept car before being used in production on the Superamerica in 2005.
The model by Hot Wheels Elite is a middle of the road effort from them; nothing is really bad, but nothing makes you go "WOW!" either. The wheel/tire combo looks to be too big, but that's all I can really complain about. Until next week...