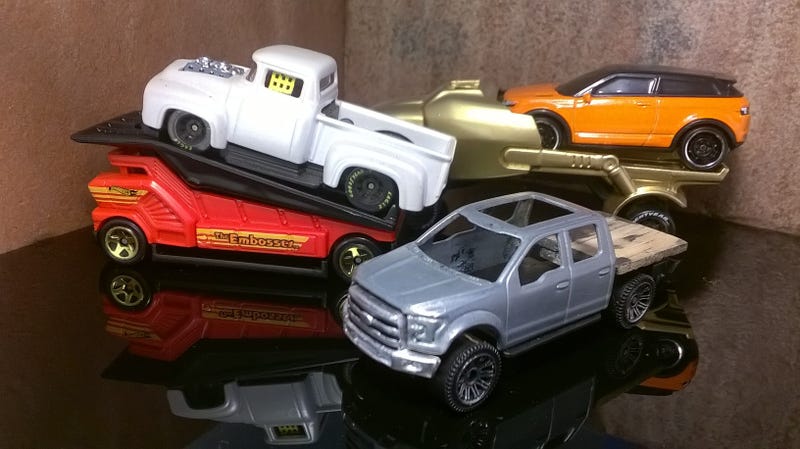 I'll start with the F150. The roof patch fell out when I stripped it this morning. I got super glue on the finished paint. "Bummer"
It appears the L cases have been stocked. If you come across the Embosser (hauler), It has enormous deep dish wheels (Sweet!). The Embosser is almost completely plastic (Dang!).
A pretty nice 32 Ford.
And I've found my first ever French car on the pegs.
I would have liked head/taillights on that Renault, but the AMG GT gets the award for "Worst Tampo of the Year". I've seen it brought up here before, but didn't really understand what everyone was talking about.
Ok. I understand.
I'll throw in these "sleep deprieved eyes" taillights on the MBX Miata.
The rear end looks like it had too much caffeine, but the front is SOOOO happy.
I have a few cool projects coming in the mail, and thought I should finish some of the many already started projects on my table.
I was trying to avoid using the metal base on this Corvette. I gave in and a bit of paint should hide the plastic-metal seam.

I've been patching holes in the Bugatti.
The Datsub is awaiting a very hot day for another round of bubble forming. Lets take another look at those Miata taillights.
It's so tired.
Thanks for reading my ramblings