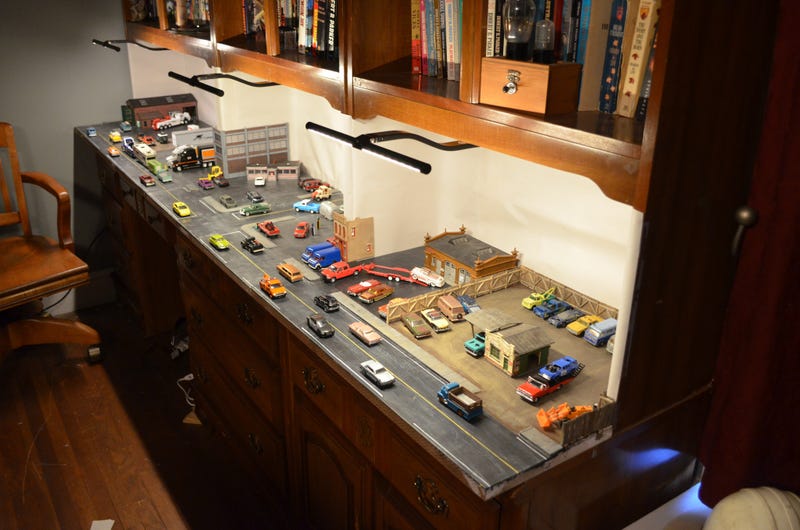 Work on the diorama has stalled due to other things going on, but I did manage to get lights set up and the diorama in place.
The background is made of packing paper and is temporary until I find something better. I still have a lot to build, including the rest of the fences.

More on my newest tow truck "The Mutt" in another post.