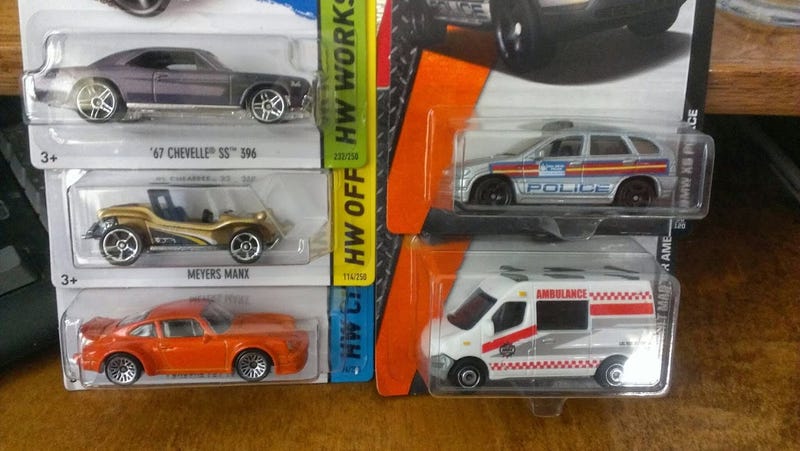 The first Q case cars I've seen in the wild. This was actually at one of the Targets that is usually not so good hunting. I need to check the good Target and Wally World now.
Yeah purple Chevelle!
Also, that Porsche is WIDE.
I don't feel like the Meyers Manx is a car that I need to collect all of (I've got the recent red version), but this 50th anniversary deco was pretty cool.
Poop. I've got vertical pictures so now the formatting is screwed up. I forget about that when I'm taking the pictures sometimes.
Anyway, there were some new MBX too, so I grabbed these too. Dunno that I'm too attached to the BMW, so if anyone wants it, I'm open to offers. It's a pretty nice casting, but it really needs some love in the headlight/taillight department.
There's a lot of plastic on the ambulance, but whatever.